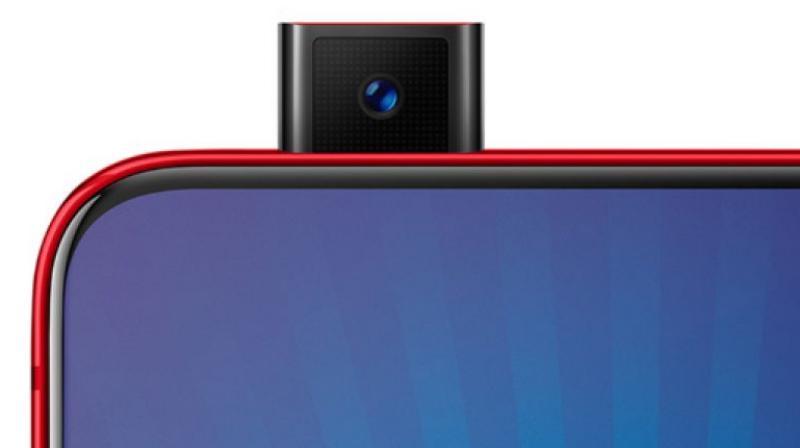 Smartphones with a pop-up camera may be the highlight of this year in terms of smartphone innovation. But this time, the trend wasn't started by Apple of Samsung, Chinese companies are starting to change the game by coming up with these ideas to give a solution to an all-screen display dilemma.
And with that, we listed the smartphones that are announced and rumored to have a pop-up camera.
Vivo NEX/NEX S
Status: Confirmed
The one who started it all, Vivo released their flagship – Vivo NEX. Surprising everybody with their pop-up camera housing its selfie snapper and the sensor in a small box at the top of the phone.
But with its little box popping out of the phone, people have doubted of the durability. But according to Vivo, the Vivo NEX pop-up camera has undergone a lot of test including the drop resistance and dust resistance test. They also ensured that the camera can be 50,000 times raised and lowered repeatedly and withstand thrust force up to 45kg.
The Vivo NEX A is the more affordable variant in the NEX series. Instead of being powered by the Snapdragon 845, it contains the Snapdragon 710 which was made for mid-range phones. Furthermore, it has a lower storage option of 6GB RAM + 128GB storage.
On the other hand, the Vivo NEX S being the premium version is powered by Qualcomm Snapdragon 845 that carries 8GB RAM + 128GB/256GB storage. Both phones have a pop-up 8MP front-facing camera with f/2.0 aperture.
OPPO Find X
Status: Confirmed
Just when Vivo is starting to get praises for their latest innovation, OPPO released their own version of a motorized camera. Unlike the Vivo Nex's small box design, OPPO has developed a slider that's a size of the entire top of the phone that houses not just the front-camera but also the rear camera, phone sensors, earpiece, and the face-unlock technology.
In terms of the durability, it was tested and said to stand up to 300.000 actuations so users no need to worry every time that the motorized camera pops-up.
The OPPO Find X features a 6.4″ AMOLED Panoramic Arc Screen display with a resolution of 2340 x 1080. It is powered by the Snapdragon 845 as well as 8GB of RAM and 256GB of internal storage. It is fueled by a 3730mAh battery supported by OPPO's VOOC fast charging and runs on Android 8.1 Oreo with OPPO's Color OS customizations.
As for its camera setup, the device sports a dual 16MP + 20MP rear camera and a 25MP front snapper.
Honor Magic 2
Status: Confirmed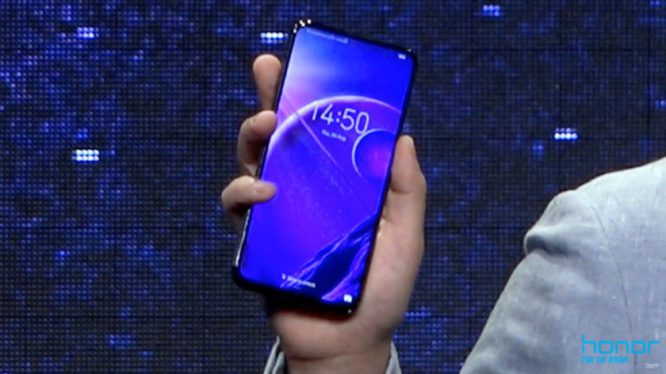 Another smartphone is following Vivo NEX and OPPO Find X's footsteps as Honor teased an all-screen smartphone with a slider that is similar to Find X at IFA 2018.
Honor says that the Honor Magic 2 will feature a nearly 100% screen-to-body ratio. Although it was just teased during IFA, Honor President showcased the Honor Magic 2 model. By zooming in the image of the device, we can see a bezel-less device just like what they promised. However, we still have to wait for the official launch for a better look.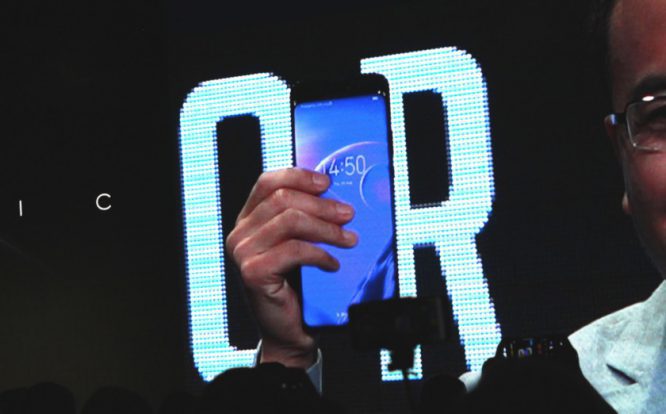 Xiaomi Mi Mix 3
Status: Rumored
Known for the all-screen smartphones, the Mi Mix lineup is also riding the pop-up camera trend and finally letting go of the front-facing camera placed at the bottom of the phone.
However, a video leaked showing the Mi Mix 3's sliding camera needs to be operated manually. There are possibilities that Xiaomi Mi Mix 3 will come with a 5G technology. Other than that, other pieces of information about the device are not yet disclosed.
However looking by the display, it seems that Xiaomi also aims for the nearly 100% screen-to-body ratio just like the other smartphones with the pop-up camera.
Elephone PX
Status: Rumored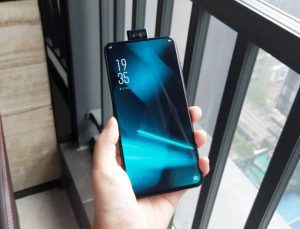 Last on the list is the Elephone PX smartphone from Elephone, a China-based local manufacturer. There are leaked images of the smartphone surfaced showing its all-screen display and curved back panel. However, what caught everyone's attention is the Vivo NEX-like pop-up camera and a triple rear camera at the back.
As of now, further details of Elephone PX is not yet disclosed. But by looking at this smartphone, it seems that it will rock high-end specifications that will slay other flagships this year.
So far, these are the smartphones released, announced and rumored with pop-up technology. Which smartphone got your attention? Let us know in the comments below!