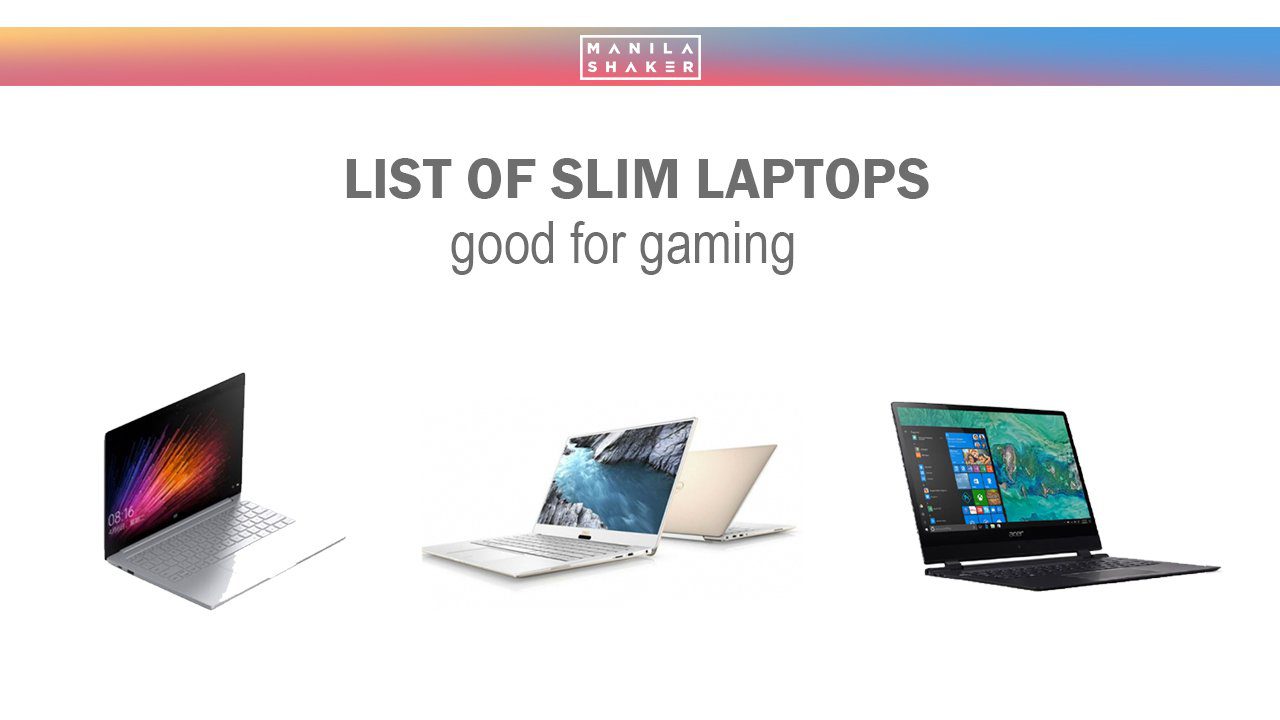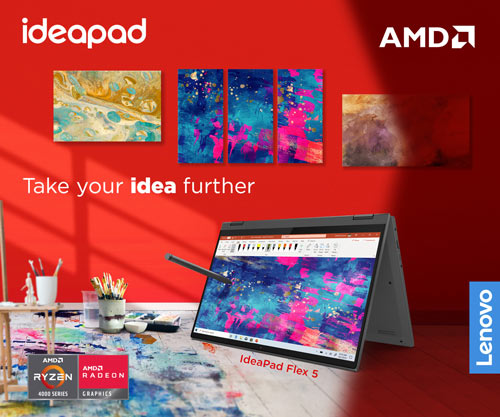 Looking for a slim laptop that can run games smoothly?
Don't worry as we got you covered! Listed here are thin laptops/notebooks that you can get if you wanna play games on the go.
Some of these laptops were unveiled during the Consumer Electronics Show or CES 2018 where we've seen powerful gaming laptops, surprisingly thin laptops, and laptops with amazing battery life.
This Xiaomi notebook features a 12.5 or 13.3″ display and full-sized keyboard in a full metal body. It offers Full HD display with ultra-thin bezels. The Mi Notebook Air is powered by 6th generation Intel® Core™ i5 Processor with dedicated graphics card and NVIDIA GeForce 940MX.
It offers an 8GB RAM coupled with 256GB SSD and has a 9.5 average battery life. The Mi Notebook Air 12.5″ model weighs only 1.07kg / 12.9mm thin, while the 13.3 model weighs 1.28kg / 14.8mm thin.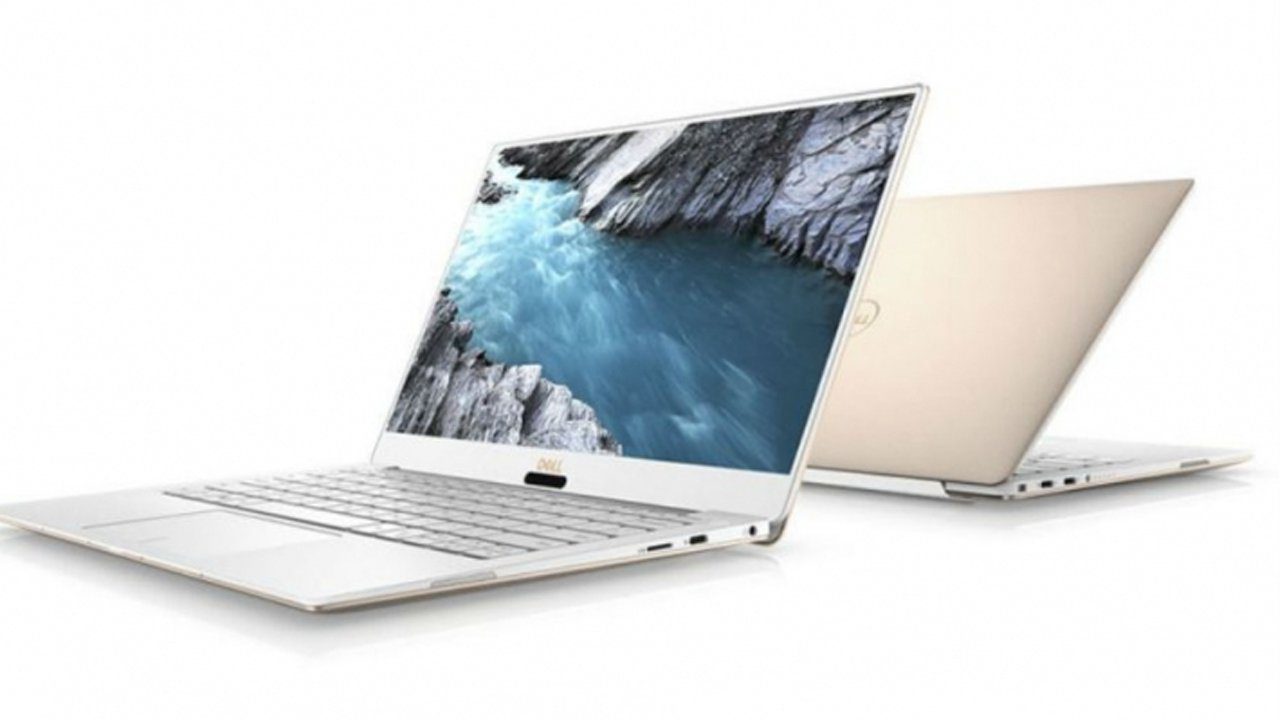 The company introduced the XPS 13 laptop with a fresh design and this laptop comes with a near bezel-less 13-inch InfinityEdge display that fits in an 11-inch frame. t's powered by an 8th generation Intel Core i5 (Core i5-8250U) or and Core i7 (Core i7-8550U) processors.and comes with 4K display. The company also claims that it can give up to 30 hours of battery backup of FULL HD resolution and up to 11 hours of backup of UHD resolution.
It weighs only 1.22kg which makes the Dell XPS 13 one of the lightest laptops in the market. It supports USB Type-A to USB Type-C adaptor. In addition, it also has voice, touch, face recognition, and also works with Windows Hello. The Dell XPS 13 runs on Windows 10.
The laptop comes with a price tag of $999.99.
The HP Envy 13, which was the first laptop to be outfitted with the MX150. Being 14mm thin, this is one of the most compact laptops with the MX150. Imagine gaming-on-the-go with something this light for say, business travels and holiday outings. However, with the Envy 13, performance isn't everything. It is beautiful in its own right, HP-style.
It features a 15.6″ 1920 x1080 resolution, powered by Intel Core i5-8250U with  Integrated Intel UHD Graphics 620 + Nvidia GeForce MX150 2GB GDDR5
The Acer Swift 7 comes with a 14-inch display and with Full HD resolution. It is powered by seventh-generation Core i7 processor, along with 8GB LPDDR3 RAM and 256GB PCIe SSD storage, and runs on Windows 10. It also features fingerprint reader through Windows Hello.
The display uses IPS5 technology, Acer Color Intelligence, and a Corning Gorilla Glass NBT touchscreen. And oh, it also packs a backlit keyboard. It has integrated 4G LTE connectivity, which is actually rare in laptops.
Lenovo unveiled the Miix 630, a 2 in 1 detachable tablet/laptop hybrid that's similar to the company's previous Miix tablets. It's powered by Qualcomm' Snapdragon 835 chipset.
This new Lenovo notebook comes with a 12.3-inch Full HD display and 1920 x 1080 pixels screen resolution, paired with 4GB or 8GB of RAM, and storage options up to 256GB. It features a detachable keyboard and slightly looks similar to the Thinkpad laptops in design. The upside down is, it only has a single USB-C port, so you won't be able to connect up multiple accessories and charge at the same time. It also features facial recognition through Windows Hello. Lenovo is promising 20 hours of battery life for the Miix 630.
The company is planning to release the said notebook with stylus and keyboard attachment to the market by Q2 with a price tag of $799.
The Lenovo Yoga 920 sports a 3.9-inch convertible IPS touchscreen with an optional 4K panel powered by Intel's latest 8th generation processor. Options for i5 or i7 were offered as well. Nonetheless, the device could be configured up to 16GB of DDR4 memory and 1TB storage.
Weighing 3.02 pounds, the Yoga 920 supports Lenovo's Active Pen 2 stylus, JBL speakers and Dolby Atmos headphone technology. Not only that but the laptop has a far-field microphone that allows users to talk to Microsoft's Cortana from up to more than 13 feet away.
Ports include a dual USB Type-C (Thunderbolt 3) ports and a standard USB 3.0 port. Battery life of the laptop was claimed to last over 10.5 hours with the 4K screen. Pricing for the Yoga 920 starts at $1900. The flagship is also offered in limited edition Star Wars themes.
Next is the ASUS Zenbook UX430UN. With a dedicated SD card reader thanks to its 14-inch form factor, this will probably be a content creator's top choice out of this list. Not only that, but the 1080p 100%sRGB color gamut of the LED-backlit NanoEdge display is nothing short of amazing for something meant for long hours of productivity.
While we have had only had the UA variant, the experience with using the laptop is simply amazing as seen in our review here.