The following article shows how you can download music using Telegram bots from Deezer, Spotify, SoundCloud, and YouTube. Telegram for Desktop is compatible with iPhones, Android phones, and PCs. 
Music Hunter
You can download the Music Hunter bot from Deezer in 320 kbps MP3 format. Input the link to a track on Deezer or search for it using the search function. In the case of Android, once the song is downloaded, you can save it to your music library. In the case of iOS, the music file will be held in your Files.
It is important to remember that this bot has its ups and downs. If you find that it does not work for you, you might be able to use one of the alternative methods presented in this article.
Spotify Music Downloader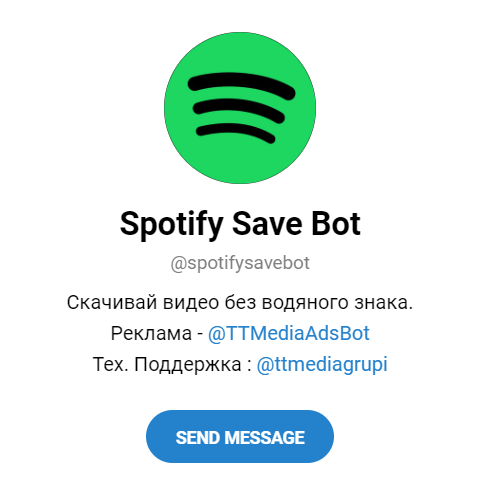 It isn't straightforward to download music from Spotify because it has DRM protection. Music is being downloaded from YouTube by this Spotify bot for Telegram.
When you enter a Spotify track link, this bot will search YouTube for a match and download the MP3 audio. It also works with Deezer URLs so that you can download music from Deezer. Use Allavsoft to download high-quality music from Spotify, Deezer, Tidal, Qobuz, etc., if you love high-quality music from Spotify. 
Convert YouTube to MP3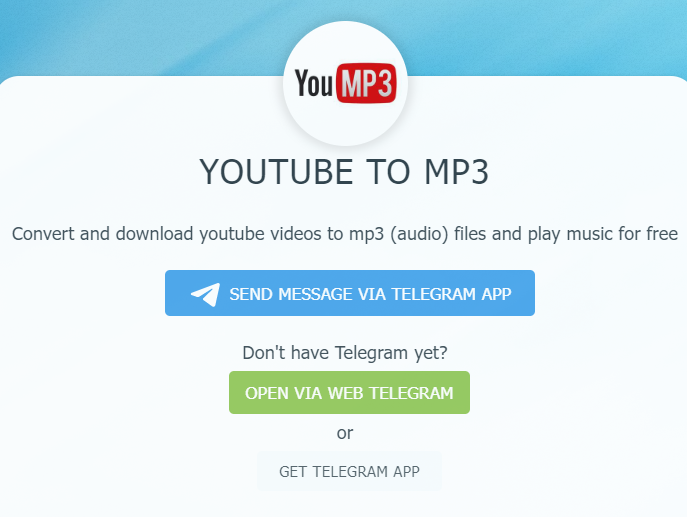 YouTube audio can be downloaded using this bot, as its name suggests. This bot will deliver the audio file for you if you paste the URL of a YouTube video. Occasionally, this bot will send you ads.
Music Load Bot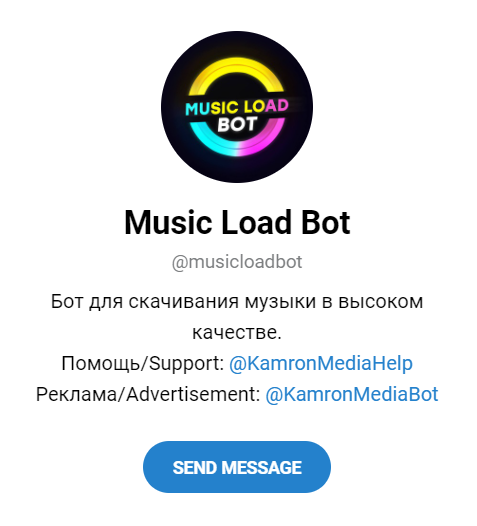 Music can be searched and downloaded with the help of this bot. After you input the song name, a few results will appear. To start downloading, tap one of them.
SoundCloud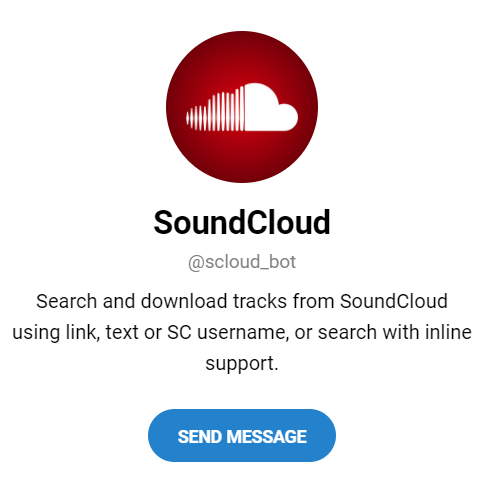 Having tried a few SoundCloud download bots, this one works best for me. By using the tracking link, text, or SoundCloud username, you can download tracks from Soundcloud. 
DeezerMusic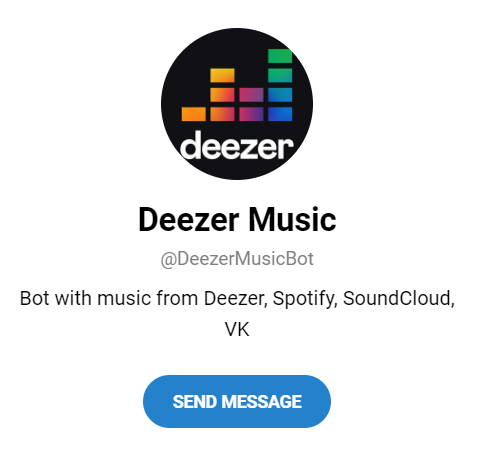 Donated users can only access some features. Deezer's Spotify feature also allows donated users to download tracks from Spotify by inputting a Spotify link. The music will also be downloaded in FLAC, a lossless audio coding format, if the quality is lost.
Deezdown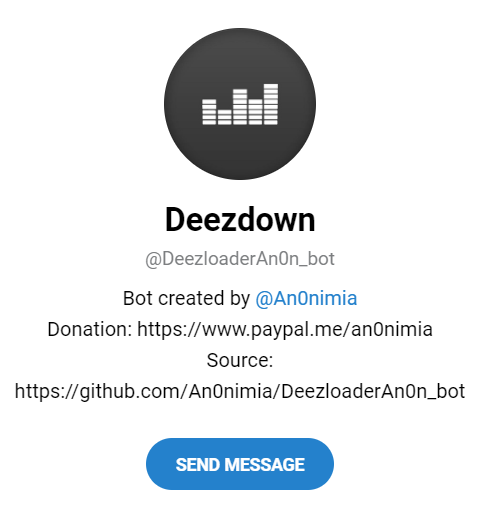 The search can be conducted by artist, album, playlist, label, track, or a global search. In addition, you can type "/shazam" to identify a song by a voice or audio message and download it.
The default format for music download is MP3. Just type "/settings" if you want to change it. Afterward, you can choose FLAC quality, language, zips, and other options. 
VK Music Bot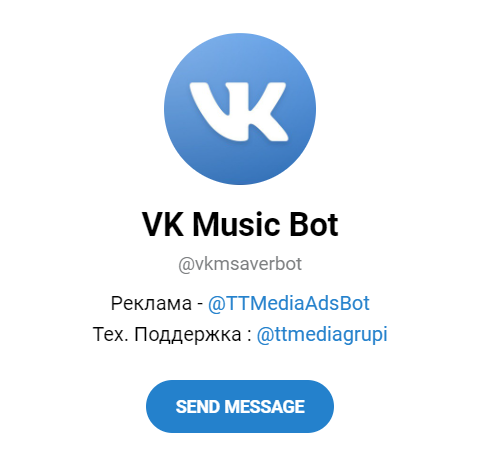 Downloading music from playlists, profiles, or groups on VK is possible with VK Music Bot. You can start downloading music from VK music by typing "/start" and then inputting the URL. You can also type "/lang" to change the default language.
TT Full Bot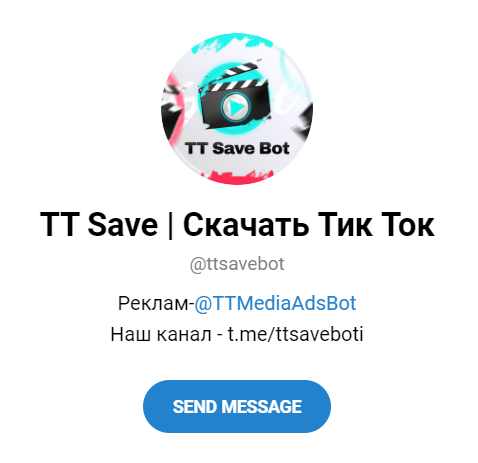 With the TT Full Bot, you can download TikTok videos without watermarks. 
Alternatively, you can use @ttsongsbot if you only want to download music from TikTok.
Music Downloader: SoundCloud, Bandcamp, YouTube Audio Download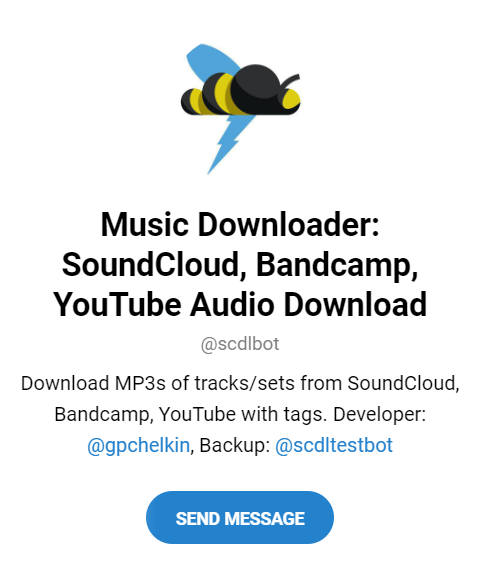 Lastly, I have the best for you. Despite its name, it isn't just for SoundCloud. I honestly believe that it is the Telegram bot version of YouTube-DL, but it is only for downloading audio.
That's it! These Telegram bots are the most widely used ones to download music.