HTC 10 has been officially launched today after the massive leak fiasco since a couple of months ago. Looking at the papers alone, the HTC 10 will surely have a good fight versus the latest Samsung Galaxy S7 and LG G5. Nonetheless, let's move on the highlights of specs and price below.
The new HTC 10 is seen in a full-metal jacket and deep chamfered edges on the back. The main display is a 5.2-inch 2k Super LCD with curved Gorilla Glass on top. By comparison, it still resembles the HTC One A9 and the first HTC One. More or less a refined version of the latter two.
More HTC 10 news and reviews
At its core, is a beastly quad-core Snapdragon 820 chipset, 4GB RAM, and 3000mAh battery. More importantly, the internal storage at 32GB or 64GB ROM is expandable using a microSD card up to 200GB.
Focusing on multimedia assets, the HTC 10 camera packs large 1.55um pixels or Ultra Pixel according to HTC. This is pretty standard in few flagship phones launched this year and a year ago. But what makes it interesting is the wide f1.8 aperture and dual OIS support, each for every camera.
Audio wise, the 24-bit quality is native to the HTC 10 and it comes with a BoomSound or stereo speakers. We won't see the front-facing speakers from previous models anymore. But what we have is a dedicated woofer on the bottom and tweeter on top, each with its own amp, which is first on a smartphone.
On top of that, HTC is throwing a high-res 24-bit stereo headset-ready in the package that audiophiles will surely appreciate.
Running in Android 6.0 Marshmallow, HTC picked the HTC Sense yet with a cleaner User's Experience than before. The company eliminated app duplications by relying on Google Apps while putting a bigger room for customizations called Freestyle.
In terms of price, the HTC 10 is available for $700 price in 32GB model in the USA and other regions for pre-order as of this writing. No release date news in the Philippines. But for the price, we have a guesstimate of around Php 32k-35k asking SRP in the Philippines when it becomes available.
What do you think of the HTC 10? Could it really par the flagships of Samsung and LG in a real-world test? We will find out that in our upcoming comparison and review.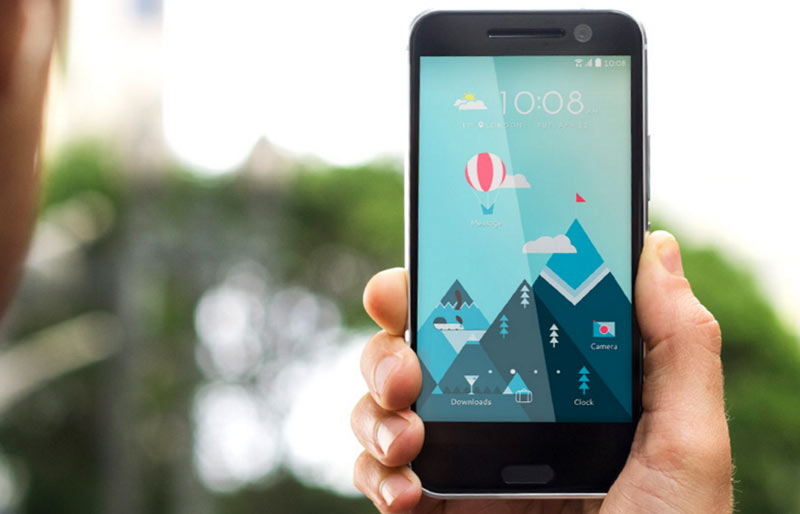 HTC 10 Official Specs, Price, Release Date
Display: 5.2-inch Super LCD 5 2K resolution (1440 x 2560 pixels), 564ppi
Design: Aluminum, Gorilla Glass
Chipset: Snapdragon 820 quad-core processor
Graphics: Adreno 530 GPU
RAM: 4GB
Memory: 32GB or 64GB internal, microSD up to 200GB
Camera: 12MP f/1.8, 1.55um pixel, OIS, 4K video
Selfie: 5MP f/1.8, 2K video
Connectivity: WiFi ac, 4G LTE, GPS, NFC
Sensor: Fingerprint scanner
Audio: 24-bit native, BoomSound stereo speakers
Battery: 3000mAh, quick charging at 50% in 30min
OS: Android 6.0 Marshmallow, HTC Sense UI
Release: April 2016 in the Philippines
Price: $700 for 32GB or Php 32k-34k pesos in PH SRP