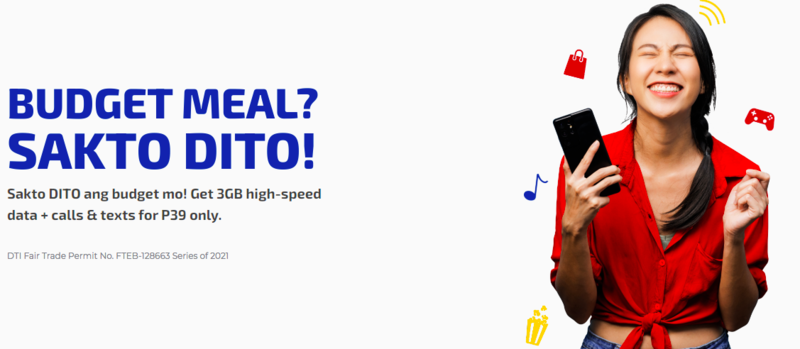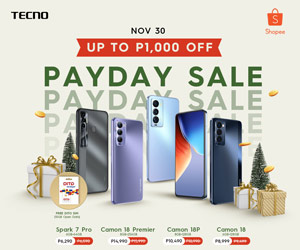 DITO Telecommunity has launched a new budget promo for its subscribers, Sakto Promo that is valid for 15 days for only PHP 39.
Included in the promo are:
3GB of data
Unlimited DITO-to-DITO calls
Unlimited DITO-to-DITO SMS
100 minutes of calls to other mobile networks
Unlimited texts to other mobile networks
The promo is valid for 15 days upon activation.
Note that the promo runs from October 15 of this year to January 31, 2022, only.
To activate the promo using the DITO app, subscribers will only need to log in, head to the home page, and select the 3GB promo. Then, subscribers must click the confirmation button to proceed with the purchase of the offer.
Subscribers will receive a confirmation message via app and SMS.
The promo can also be availed through the following partners and channels:
MLhuillier
Load Central
Paymaya
Telepreneur
LoadManna
PDMN (WeChat, Alipay)
Ayannah (Tambunting, Panalo Express,Brigada, Sendah Direct, GoVIP Center)
Gcash
Lazada
Moneygment