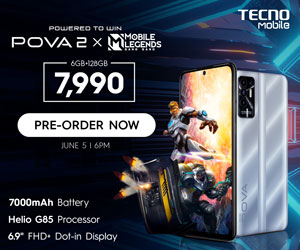 Realme Might Be Working on a Smart TV
If we have to give an award to a brand, we would give it Realme for its incredible run for the past few years. Not only it became one of the fastest-growing brands worldwide last year, but it has established a significant following in the world of social media. It's also the only brand that can go head-to-head with Redmi/Xiaomi when releasing value devices. In the upcoming Mobile World Congress in Barcelona, Realme is expected to make an appearance. While you may be expecting phones to be presented in their booths, there's a good chance that a Realme TV might get introduced as well.
As spotted by GadgetMatch, Francis Wang, CMO of Realme India, replied "U gonna hear something exciting abt TV on MWC! " to a tweet regarding Realme TV. A tweet might just be a tweet but we mentioned: "a good chance" for some reason. During the launch of Realme 5i in the Philippines, the company made sure to mention that it will help bring and develop 5G to the country as well as IoT devices. If that's not enough reason, OnePlus, which is under the same company as OPPO, launched OnePlus TV last year for the first time. 
Assuming everything falls in the right place, could Realme TV beat Xiaomi TV in terms of price? After all, both companies are all about value-oriented products. 
READ: TCL Plex With Snapdragon 675, Three Cameras, Available for P15,990 with a Free 24″ TV