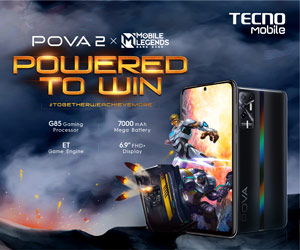 ASUS wasn't kidding when they said they wanted to bring back their claim as the top contender for selfies in today's market. As one of ASUS's six latest additions to this year's Zenfone 4 series, the Zenfone 4 Selfie targets selfie and wefie lovers who seek for a phone that can satisfy their desire for better self-photography at an affordable price.
But would the Zenfone 4 Selfie, ASUS's latest contender to the selfie game, suffice for said selfie and wefie lovers? Let's find out.
Related:
Design
The Zenfone 4 Selfie comes with a 5.5-inch Corning Gorilla Glass display and a plastic-covered front exterior with a metal-looking unibody at the back.
It also feels thinner with curved edges, which makes holding it feel good, although it does tend to feel a bit slippery without a plastic cover. At 144 grams, the Zenfone 4 Selfie also feels forty grams lighter compared to the Zenfone 4 Max (which weighs 181 grams), which says a lot in terms of portability.
Like most Android devices, the Zenfone 4 Selfie has three navigation keys at the bottom of the phone, with the Back button and the Overview buttons overlaid on either side of the large Home button at the center. The Home button also acts as a fingerprint scanner and based on our initial testing, each of these buttons responded at the lightest touch pretty quickly.
What makes ASUS's primary selfie phone stand out and make it look like a "selfie" phone are the dual cameras on the top left and right corner of the front display, which we'll tackle in a while.
Display
With a 1280 x 720 pixel display, the Zenfone 4 Selfie looks pretty good in the eyes, especially with an HD LCD display, although that's the only thing you'll expect from the Selfie's display compared to the Selfie Pro's 1980 x 1080 Super AMOLED display. The more basic Selfie isn't bad for a phone its price, though compared to the Selfie Pro, you can tell the difference, especially if you put both of them side by side.
Camera
With a 16MP rear camera, the Zenfone 4 Selfie takes pretty detailed photos, and it managed to adjust well when we took photos under low-lit conditions.
When it comes to its front camera, however, this is where the Zenfone 4 Selfie truly stands out.
When ASUS emphasized its desire to return to the selfie phone game, they made sure to deliver with a 16MP rear camera and an astounding 20MP front camera with an 8-megapixel secondary sensor. Of course, the Selfie Pro has the better deal with a 24-megapixel camera and a 5-megapixel secondary camera but for a phone like the Selfie that doesn't cost more than P15,000, that's pretty amazing.
Like the rest of the phones from the Zenfone 4 series, the Zenfone 4 Selfie also has a wide-lens option that lets you capture not just whatever's in front of the camera, but also the bigger, wider space that used to be left out at the side of your photo due to lack of space. This also works well for selfie panoramas and "wefie" shots, ensuring that no subject gets left behind, and combined with the 20MP front camera and Beauty filter, I find that the Selfie 4 does shine in this need, combined with the fact that you can take really good photos with its front camera.
From what we've discovered while playing with the front camera, the Zenfone 4 Selfie also has a Beauty filter, which delivers on what ASUS guaranteed for it to do by giving you the option to enhance your looks, such as making your cheeks thinner, softening your skin tone, lightening your skin tone, and enlarging your eyes, if needed. These take effect almost instantaneously when applied, and they surprisingly work well, even while you're moving or talking fast. Add that to the Zenfone 4 Selfie's stock Selfie Master app, where you can livestream yourself using the amazing front camera while its Beauty filter settings are in store.
Selfie panoramas are also available as stock options in the Selfie 4 camera. It works well for when you need to take shots of yourself, and in terms of guaranteeing you the option to capture each moment of your life through selfies and wefies, the Selfie 4 is able to deliver in that aspect.
Performance
This also comes with the latest ZenUI 4.0, which seems cumbersome for most users who despised the previous ZenUI folks for its bulkiness and unnecessary reliance on stock apps.
But from the looks of the Zenfone 4 Selfie's built-in OS so far, the performance rate of the ZenUI 4.0 feels smooth and clean without lags, which says a lot, considering it runs under the Zenfone 4 Selfie's Qualcomm Snapdragon 430 processor. From what we've encountered so far while playing around with the Zenfone 4 Selfie, playing high performance games with Wifi and Bluetooth on doesn't emit any lags, which we think is pretty okay.
However, if you're still not satisfied with ASUS's latest OS, you're also given the option to upgrade to Android 8.0 Oreo like its other Zenfone 4 siblings later this year.
We also received the following benchmark results after conducting various benchmark tests with the Zenfone 4 Selfie:
– AnTuTu Benchmark – 66057
– PCMark (work 2.0) – 5710
– Geekbench 4: Single-Core – 885; Multi-Core – 4336
Sound
In terms of sound quality, the audio is pretty good for when you want to view your daily Youtube videos and movies or peruse your mobile games. But I found that the location of the speakers – which resonate from the bottom instead of the top part of the phone –makes it slightly harder for you to hear if you're going to receive calls in the middle of a crowd. But otherwise, its maximum volume is okay.
Battery Life
The Zenfone 4 Selfie is also packed with a non-removable 3000mAh battery, which obviously isn't as much compared to the Zenfone 4 Max, but will help you survive at least eight hours worth of usage with Wifi and Bluetooth on.
Using our ManilaShaker Battery Rating, we can confirm that the Zenfone 4 Selfie is able to last for 34h and 24m.
Compared to its other competitors, the Zenfone 4 Selfie doesn't fare just as well in terms of battery life, although ironically, our battery rating results showed that the more basic Selfie has higher battery power than its Selfie Pro counterpart:
ASUS Zenfone 4 Selfie – 34 hours, 24 minutes
ASUS Zenfone 4 MAX – 65 hours, 40 minutes
ASUS Zenfone Selfie Pro – 32 hours, 56 minutes
Capacity
The Zenfone 4 Selfie comes with 64GB of memory with 4GB of internal memory, which you can expand up to 2TB worth of memory using a microSD.
For folks who like keeping more than one sim card, rest assured that the Zenfone 4 Selfie contains a triple slot tray, meaning it supports dual sims, while its third slot serves as its microSD card placeholder.
Verdict
For a phone that costs less than P15,000, the Zenfone 4 Selfie works well for those who love capturing moments and love taking photos with other people.
The only disappointment I have is its lack of waterproof and dustproof capacity, which I hope ASUS would add in their future phones, especially in this day and age where being waterproof and dustproof serves as a major factor in choosing a phone, especially one that people can take photos with.
If you're the type who loves taking selfies or taking photos with a big group and you're looking for a reasonably affordable phone that can capture moments – both in front of you and behind the scenes – then the Zenfone 4 Selfie is a good choice. It's a pretty good alternative to the slightly more expensive Selfie Pro, which is P5,000 more expensive. But if you can afford it a bit more and you want a phone that can deliver slightly better results, then go ahead and pick the latter.
Price
The Zenfone 4 Selfie is available at P13,995 in local and online stores.
ASUS Zenfone 4 Selfie Full specs, Philippines pricing
SPECS
ASUS Zenfone 4 Selfie
Display
5.5 inches, IPS
1080 x 720 HD LCD Display
Size
155.66 x 76.2 x 7.85mm, 144g
Design
Metal unibody, Corning Gorilla Glass
Colors
Deepsea Black, Mint Green, Rose Pink, Sunlight Gold
Chipset
Qualcomm Snapdragon 430 CPU
Processor
Octa-core 1.4 GHz Cortex-A53
Graphics
Adreno 505
Memory
64GB, 4GB RAM, microSD up to 2TB
Main Camera
16MP, 26mm, 80° field of view, PixelMaster 4.0, Auto mode with low light and HDR Pro features (default), Beauty mode, Pro mode for 32 seconds long exposure
Multimedia
Full [email protected]
Front camera
20MP, f/2.0, 31mm; 8MP 12mm, 6p lens (second selfie camera)
Connectivity
WiFi, Dual SIM, Bluetooth 4.0
Security
Fingerprint sensor
OS
Android 7 + ASUS ZenUI 4.0
Battery
3000 mAh battery
Ports
USB Type-C, 3.5mm audio headphone jack, triple slot tray
Official Price
P13,995
Availability date
August 2017
Where to buy
All Asus concept stores and kiosks, authorized resellers, online