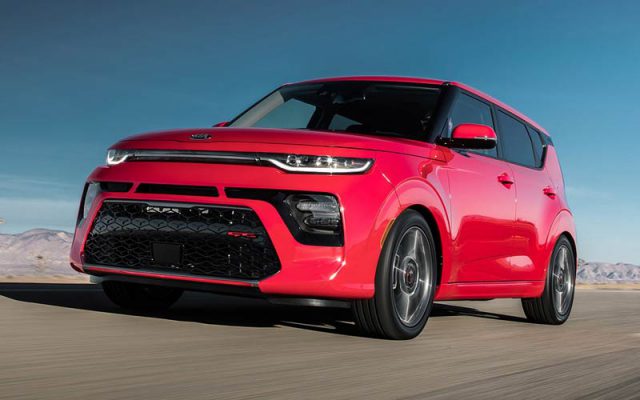 Boxy Kia's 5-door Soul hatchback launches in 2020, EV model coming too
Kia has recently launched its all-new 2020 Kia Soul along with the EV or electric model as well as the 2020 Niro EV. The new Soul keeps its hatchback and boxy profile but comes complete with redesigned interior and exterior. The engine options may vary country by country but the standard locally will be the 1.6-liter CRDi turbo diesel engine with dual-clutch transmission. More specs, Philippine pricing, and features are available below with photos.
What's new with Kia Soul 2020 in terms of specs and features?
The looks of the Kia Soul 2020 is definitely a standout over the previous generation. The new Soul gets a thinner but wider LED headlight, more pronounced LED taillights that resemble a wing of a futuristic spaceship, streamlined side profile, and future-proof interior including wider touchscreen at the center and ambient-control lighting.
The engine option for the Philippines might be the same with a non-turbo 1.6-liter diesel along with a 7-speed dual-clutch manual or automatic transmission. However, there is a possibility that Kia PH may introduce the 2.0-liter gasoline or petrol engine and the 1.6-liter turbocharged diesel engine with up to 200HP power and 264Nm torque.
The electric version of the Soul 2020 is also expected to debut with more stations starting to install fast-charging stations.
When will Kia Philippines launch and release the 2020 Soul and Soul EV?
With an H1 availability of Kia Soul 2020 in the USA and Europe, we can expect Kia PH to release the hatchback here as early as the end of 2019. It really depends on their marketing and on the production line in Thailand. Nonetheless, 2020 is a solid year that more manufacturers are going to launch more electric cars in our shore.
Kia Soul 2020 specs, release date Philippines, official price
Body type: 5-door hatchback crossover
Engine: 1.6-liter CRDi diesel
Power: 136HP @ 4000 rpm
Torque: 300Nm @ 1750 rpm
Transmission: 7-speed dual-clutch automatic or manual
Fuel efficiency: 18 to 25 km/l
Ground clearance: 150mm
Safety: Driver, front passenger and side curtain airbags, Pre Collision, Lane departure, Rear view camera, Reverse parking sensors, ISOFIX
Other Features: Cruise Control, Keyless entry and push-button start, 7-inch or 10-inch touch center display, digital cluster gauge, ambient or mood-adapt lighting, Qi wireless charging, optional panoramic sunroof
Price: estimated P990,000 Philippine pesos base model for manual, up to P1.3M SRP for GT or X-line
Release: Q4 2019 to 2020 in the Philippines
Kia Soul 2020 GT-line interior and exterior official photos