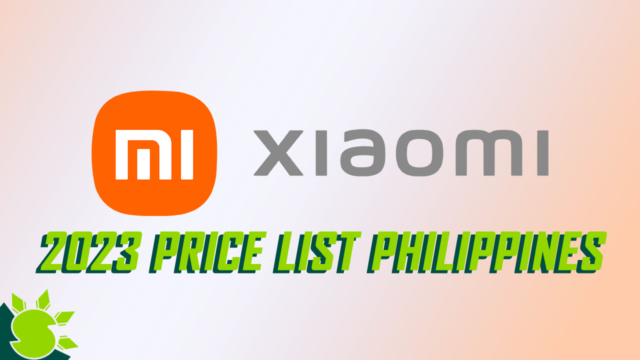 One thing that stands out right away when comparing Xiaomi to other well-known smartphone manufacturers, such as Samsung, Apple, OPPO, etc. is how young the business is. Of all the smartphone makers worldwide, Xiaomi is one of the youngest, having only been active since 2010.
Back in 2022, Xiaomi is one of the top 5 smartphone brands in the Philippines in terms of market share. They always know what the consumers really want so all their launches are always a hit. One of their notable releases is the Redmi Note series, which is focused on affordability. The hype back then that the redmi note 10 generated was over the top because of the specs and performance that it offers slapped with a cheap price tag. Since then, the redmi note series has made a name for itself which gave a good impression to smartphone users.
These are all the latest Xiaomi devices available in the Philippines including their price tag.
Xiaomi 13 Pro – ₱59,999.00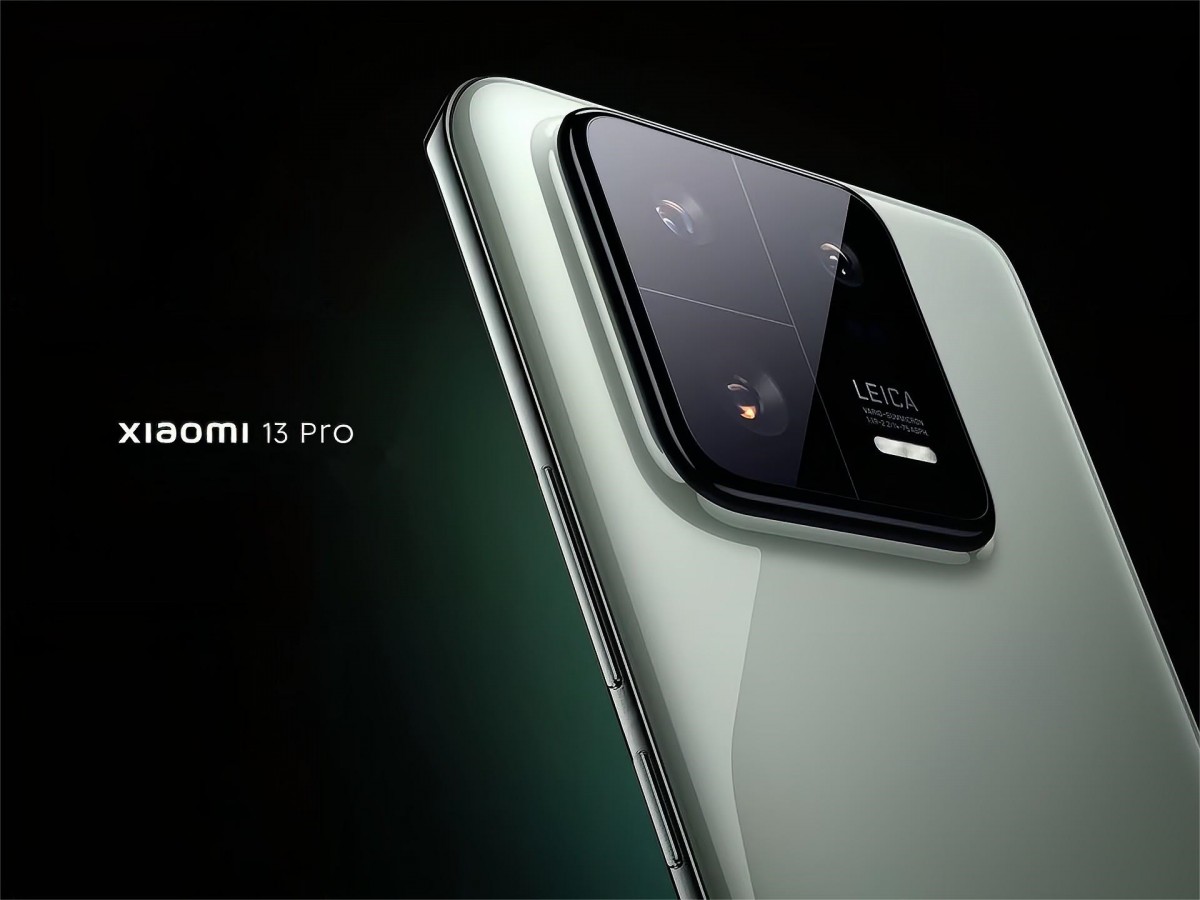 Xiaomi announced the Xiaomi 13 and 13 Pro along with its global release in Barcelona back at Mobile World Congress 2023. Xiaomi 13 Pro is their latest addition to their flagship category and it carries snapdragon's latest 8 Gen 2 chipset. One of the key selling points of the Xiaomi 13 Pro is its ability to shoot 8K@25FPS (HDR) and 4k@60FPS in Dolby Vision. The Xiaomi 13 Pro has three cameras on the back: a 50-megapixel primary camera with a 1-inch Sony IMX989 sensor, a 50-megapixel telephoto lens that also supports macro photography and a 50-megapixel ultra-wide sensor with a 115-degree field of view. The phone includes a 32-megapixel selfie camera on the front.
Xiaomi promises three years of Android version updates and four years of security patches for its software. Hence, until 2027, you may anticipate fixes for Android 14, 15, and 16.
Xiaomi 13 – ₱44,999.00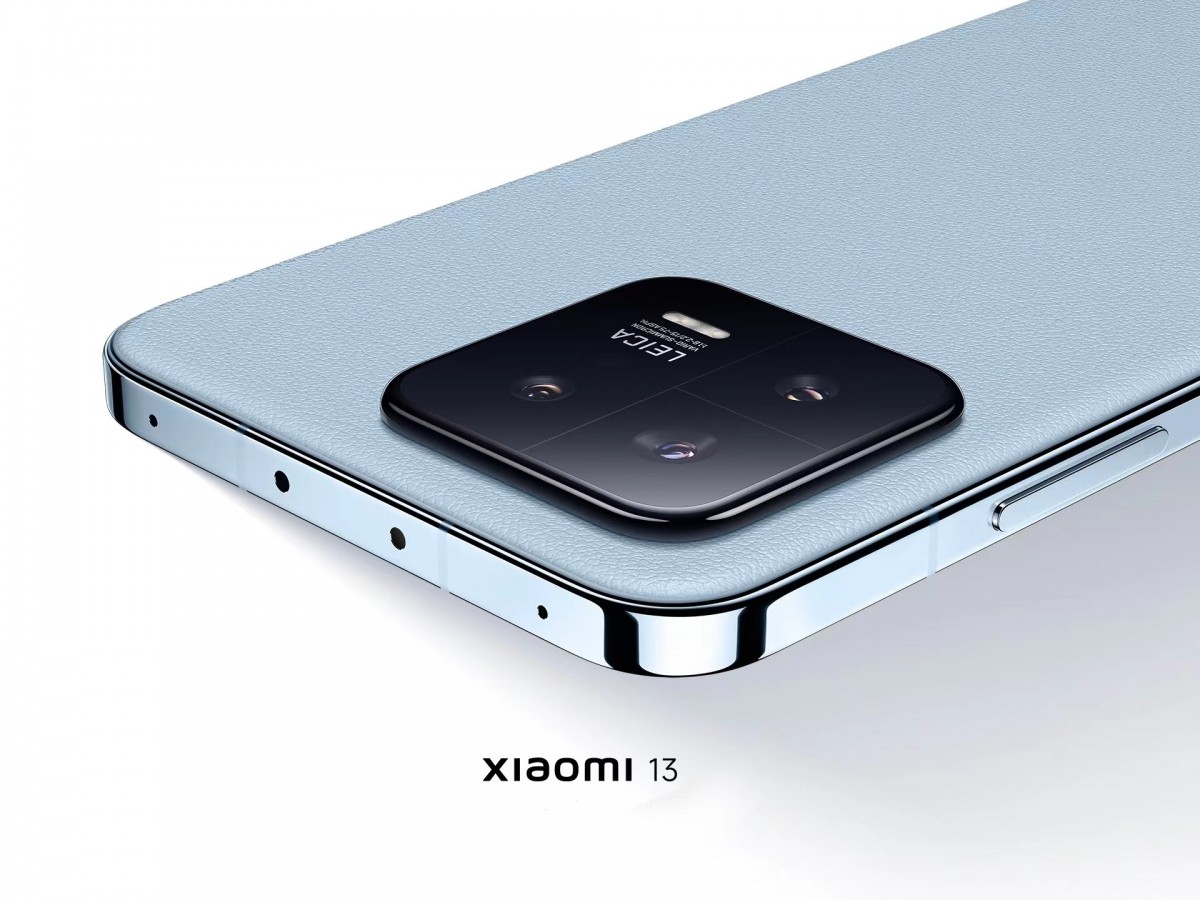 This is the vanilla version of the Xiaomi 13 Pro and there are some differences in terms of the spec sheet. It is lighter from 189g to 229g, and it only has an FHD+ AMOLED display instead of an LTPO AMOLED. Its display is protected by a Corning Gorilla Glass 5 instead of a Victus. As for their cameras, both are equipped with a triple camera setup but instead of having three 50MP shooters, the Xiaomi 13 only has a 50MP main, 10MP telephoto, and a 12MP ultrawide. Despite that, both of them are equipped with a Leica lens.
The Xiaomi 13 is quite reliable in terms of hardware. It is stronger and better constructed than the previous model.
Xiaomi Redmi Note 12 Pro + 5G – ₱21,999.00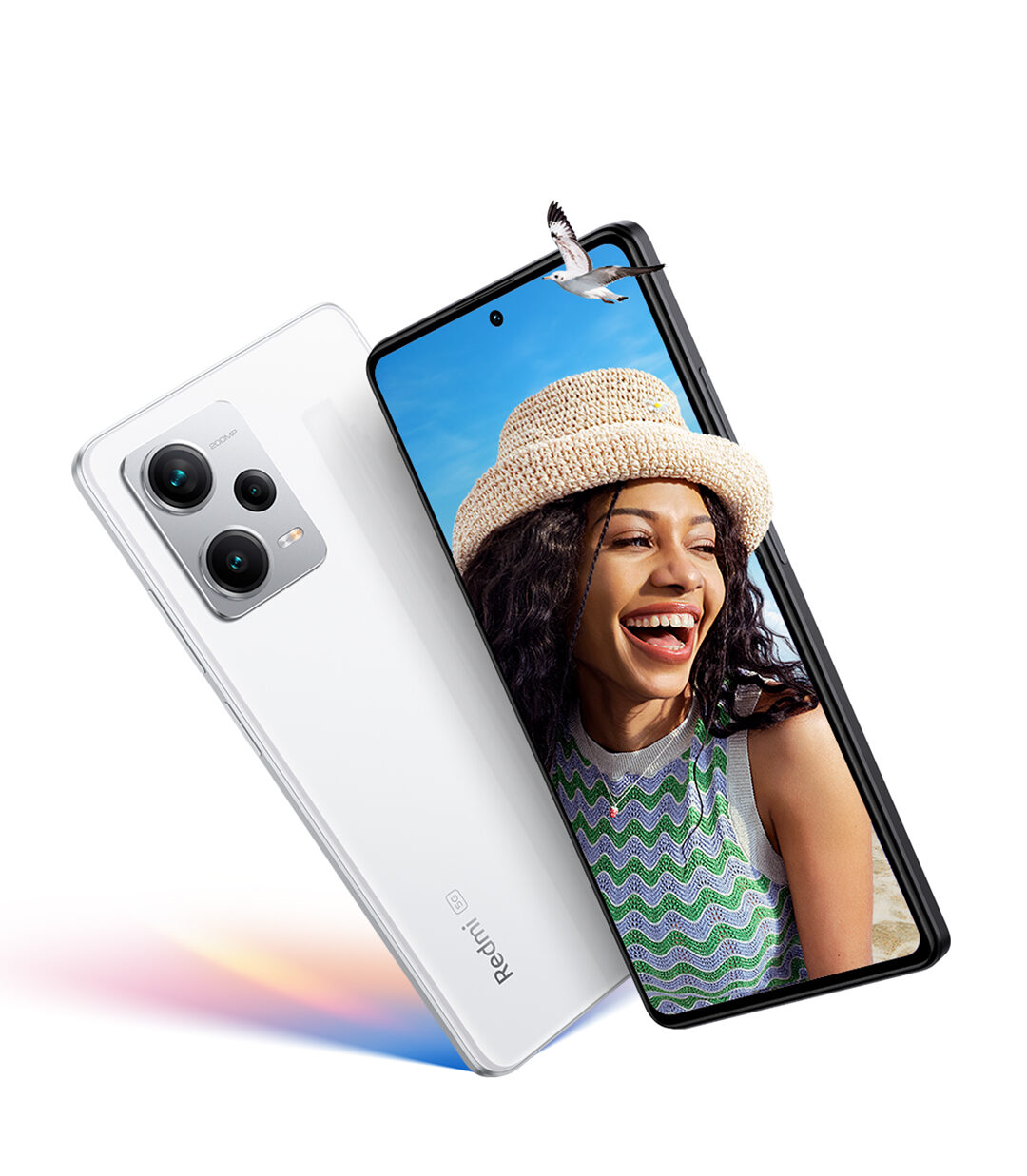 Redmi Note series is one of their popular series of smartphones to date. This is because of their affordability and the specs that it offers considering their price. The Note 12 Pro + 5G is the top-of-the-line variant of the Redmi Note 12 series. It features a 6.67″ FHD+ OLED display which is paired with a 120Hz refresh rate. It offers two different RAM variants, 8 and 12GB. As for its cameras, it has a triple camera setup that has a 200MP main shooter, 8MP ultrawide, 2MP macro, and a 16MP front-facing camera.
Its chipset is a MediaTek Dimensity 1080 SoC and it is running on Android 12 slapped with MIUI 13. One of the downsides of the current Redmi Note 12 series is that it doesn't come with Android 13 out of the box. But, it will have 2 standard OS updates and 3 years of MIUI patches.
Xiaomi Redmi Note 11 Pro+ 5G – ₱19,999.00
This is one of the iterations of the predecessor of the current Redmi Note 12 series. If you look at the specs of this Pro Plus variant and compare it to the current Pro Plus variant of Note 12, you will see a huge difference. Developers usually keep some of the key specs of a previous generation device and upgrade to a different one. Specs like display and chipset are usually the ones who are being left out. But this time they did a huge upgrade. However, if you are on a strict budget and you can only afford devices that are under 20k then the Redmi Note 11 Pro+ is already a good option.
Redmi Note 11 Pro+ is equipped with a 6.67″ 120hz, HDR10 AMOLED display, a MediaTek Dimensity 920 5G chipset, up to 8GB of RAM, and a 108MP triple camera setup.
Xiaomi Redmi Note 12 Pro 5G – ₱17,999.00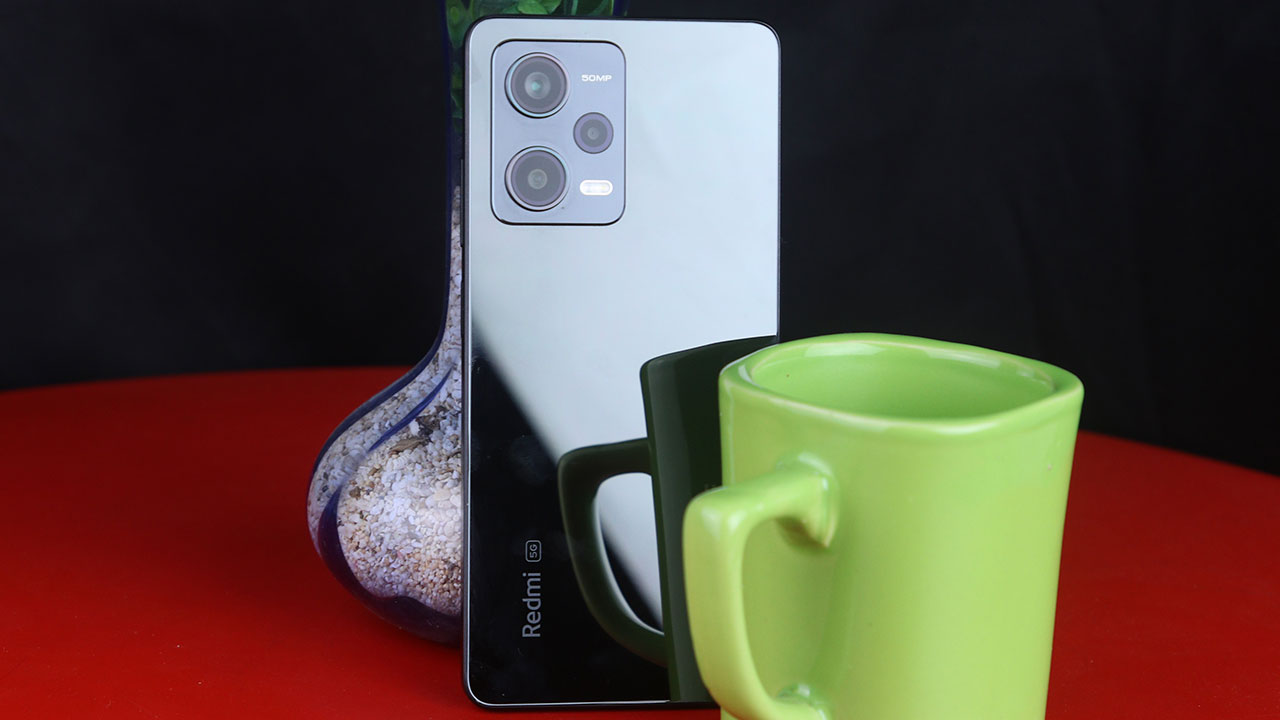 There are a few downgrades from the Plus variant to the nonplus variant. One of the notable compromises is the camera of the nonplus version. Instead of boasting a 200MP main shooter, the Note 12 Pro 5G only has a 50MP OIS main camera. Aside from this is the glass back panel. Redmi Note 12 Pro's back panel has a glass-tic look that has a glossy finish. However, it is prone to fingerprint smudges so it's going to be a hassle unless you put on the case that it comes with.
With did a review of the Redmi Note 12 Pro 5G and based on its overall performance it is a great mid-range device that can cover almost everything that you need on a smartphone, like entertainment use, gaming, photography, and much more. If you want to know more about our thoughts on the Redmi Note 12 Pro 5G, read our full review of the device.
Read: Redmi Note 12 Pro 5G Review – Is It Competitive Enough?
Xiaomi Redmi Note 11 Pro 5G – ₱17,999.00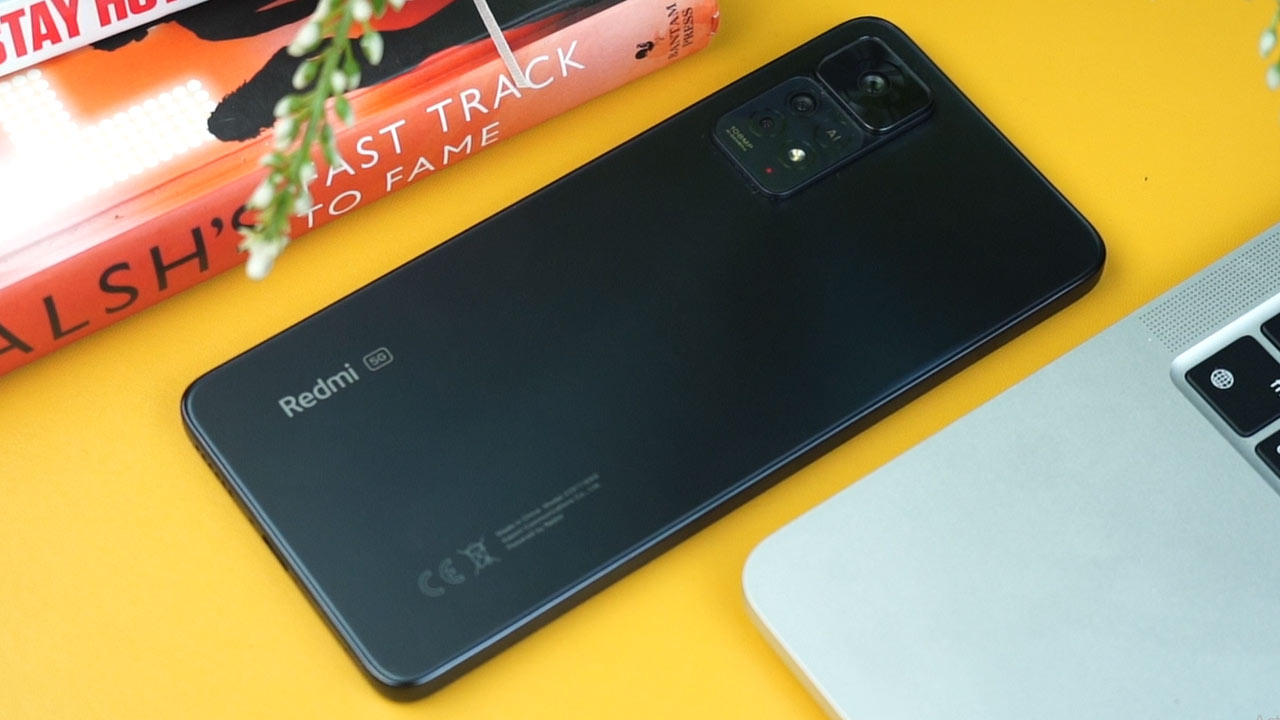 As for the Redmi Note 11 Pro 5G, this device lacks some of the must-have features. Despite it boasting a super AMOLED display, a Snapdragon 695 5G chipset, and an 8GB of RAM. It is also equipped with a 108MP main shooter with a decent output in terms of photography. It also has good gaming performance and benchmark scores.
In terms of evaluating it, we won't say that it is a worthy successor to the Redmi Note 10 Pro but more of a 5G update. If you want to know more about what we think of the Redmi Note 11 Pro 5G, read our full review of this device.
Read: Redmi Note 11 Pro 5G Review – One of the Best Affordable 5G Phones?
Xiaomi Redmi Note 12 – ₱10,999.00
The Redmi Note 12 is the most affordable note series as of this year yet. This was unveiled along with the Note 12 Pro + and the Note 12 Pro. Usually, Xiaomi announces the vanilla variant before they even announced the higher-tier versions of that device.
As a budget phone here in the Philippines, having an AMOLED display, and 120Hz refresh rate is always a win for consumers. Among all the three released Redmo Note 12 devices, this is the only one that runs on Android 13 out of the box. it also comes with a 5000mAh of battery with 33W fast charging, aside from that its storage is expandable up to 1TB.
As always the vanilla version of all redmi note devices never disappoints. The way they manage to fit its mid-range specs on an affordable device always mesmerizes me.
Xiaomi Redmi Note 11 – ₱9,999.00
This is another affordable smartphone on the list which is the Redmi Note 11. If you were to ask what is a good budget phone that I can get? We would suggest that you go for the Xiaomi Redmi phone since the vanilla versions of their series have an affordable price tag.
In terms of specs, it has a 90Hz AMOLED display, Android 11 out of the box but it is upgradeable now to Android 12. A 50MP quad camera setup, Snapdragon 680 4G, and 5000mAh battery with 33W fast charging support.
The typical budget polish is undoubtedly present, but the performance is disappointing—especially given how reasonably priced its higher variations are. But still, if you are on a budget the Redmi Note 11 is another good option.
Redmi A1 – ₱3,999.00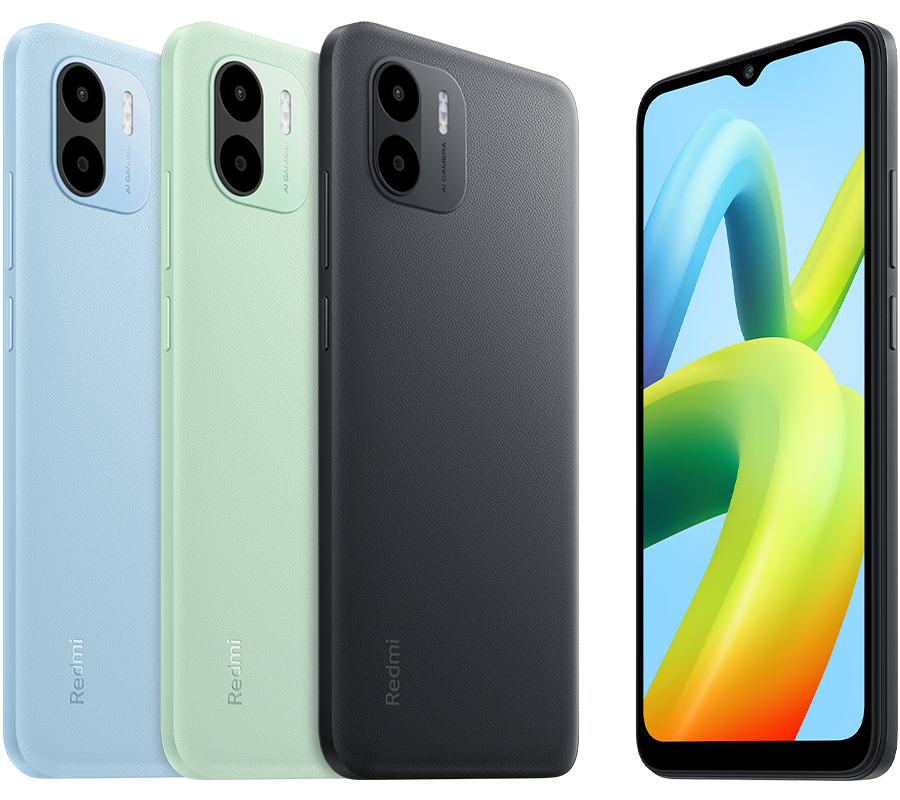 If you can't afford all the mentioned devices above, then the Redmi A1 is a good option for smartphones that are under Php 5k. Despite it having a weak chipset, a micro USB port still a device that is this affordable is always a good buy for those who really are on a tight budget.
Redmi A1 specs are an Helio A22 chipset, 2GB RAM and 32GM storage, an HD+ IPS LCD display, 8MP rear camera, and a 5MP selfie camera. Those mentioned specs are not too bad for the price if you are just looking for a device that can run as a daily driver. However, it will have a hard time when it comes to multi-tasking due to a small RAM but still a good buy.
These are currently the official price of Xiaomi smartphones. We got our hands on some of those devices and reviewed them ourselves and some we haven't had the chance. If you have a current Xiaomi device and currently facing technical issues, contact their support or go to their nearest service center. For the latest updates on Xiaomi devices and appliances check their official Facebook Page, Twitter, and Official Website.