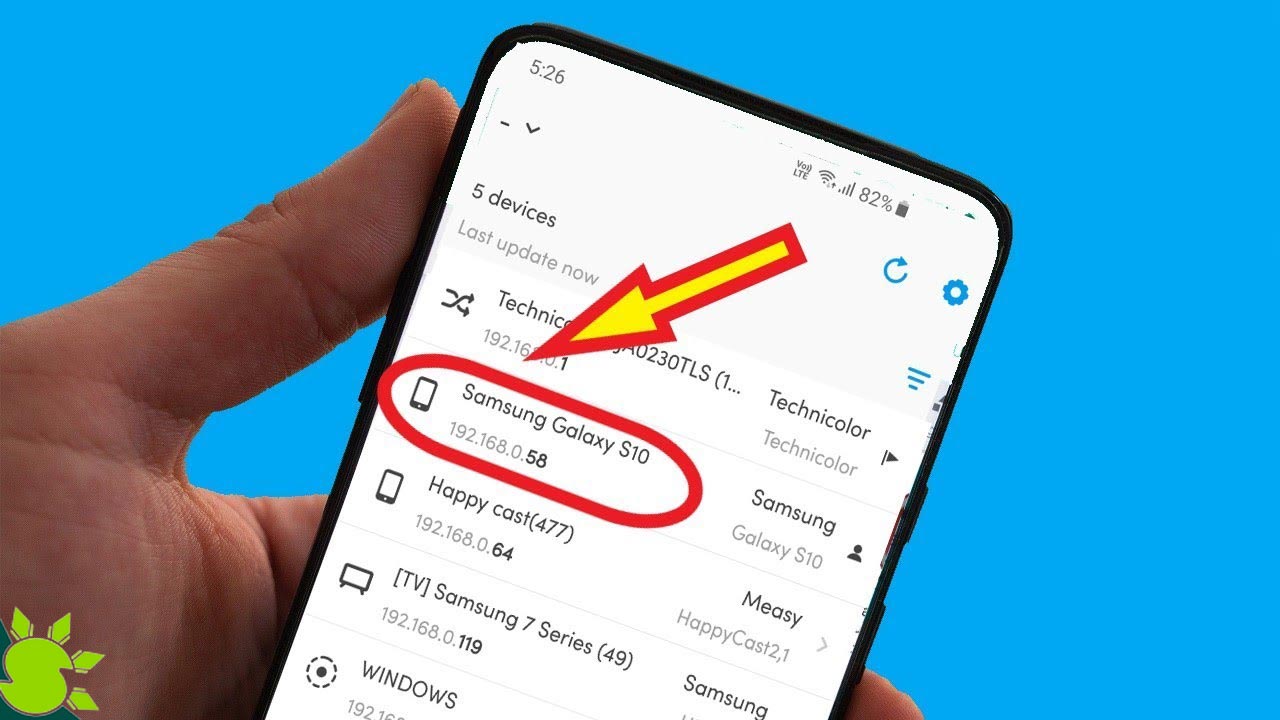 As we continue to progress and live an online and technology-intensive lifestyle, hackers and cyber thieves want to access sensitive data, so web security is essential. Security solutions prevent malware, network attacks, and other IT infrastructure attacks from spreading and escalating.
Keeping up with software updates, using antivirus programs, and other security measures at the device level can prevent you from being victimized by online threats. Unfortunately, it's not completely out of the question that the culprits might use your Wi-Fi network to find and use your data. 
As a result, you should ensure your Wi-Fi network is secure, especially if you live in a neighborhood with a large population.
Checking the devices connected to your network is one of the ways that you can discover if this is the case. Changing the settings for your network router might be a bit tough, especially if the settings are already a couple of years old and the list of people includes tons of names. Check the steps below to identify which of these are your gadgets/devices.
Find out your device's MAC address.
If you have an Android phone or tablet, you can do the following:
Go to the Settings app and tap on it.

From there, you need to tap on the About Phone or About device (which is usually located at the lowest part)

Select Status or Hardware Information from the list of options.

You will see your Wi-Fi MAC address when you scroll down.
If using an iPhone or iPad, you can:
On the Settings screen, tap the gear icon.

From there, select General.

Next, tap About. You will see your MAC address listed under the Wi-Fi Address section.
If using a Windows computer, follow the steps below:
Click on the windows button

Open your network settings named "Network and Internet."

Select your network connection from the list.

From there, you can see your Physical Address (MAC).
If you use a Mac, you can
Click on the System Preferences icon.

Select the Network tab.

Click the Advanced option under Preferred Networks, then select the network connection currently being used. You can find your MAC address shown under the Wi-Fi address.
Now that you have identified your MAC addresses, it is time to check the devices connected to your Wi-Fi.
You will need to use your web browser on your smartphone, tablet, laptop, or desktop to open your account. The second step is to enter your router's IP address. If unsure of the problem, you can try one of these common IP addresses: 192.168.1.1, 192.168.0.1, 192.168.2.1, or 192.168.1.100. 
You can also check your modem if it states your router IP address. Your browser should take you to the log-in page of your router, and you can tell if it has the router's branding or logo if it is the router's log-in page.
Once logged in, you will need to enter the router's admin username and password. In case you do not know, or you forgot it. Your Wi-Fi modem should have a label at the bottom of the unit listing the admin username and password.
Do not panic; if it doesn't work reset button on the router will enable you to restart the router.
After successfully logging in, you should be able to access your router's settings. After you've logged into your router, you can find a section that displays a list of every device registered with your router. Changing your Wi-Fi password to disconnect everyone is possible if unsure who owns the devices listed.
Ensure that your IP network is scanned using an advanced IP network scanner
It can be overwhelming when it comes to the first method, especially for those who don't possess the necessary technical skills. Despite this, you can also use software and apps which should look more straightforward.
You will find the following apps to be useful on Windows laptops and desktop computers:
Glasswire: https://www.glasswire.com
PfSense: 

https://www.pfsense.org/
Kaspersky: 

https://www.kaspersky.com/internet-security
In addition, there is a mobile app available for devices such as smartphones and tablets. Users of Android devices might want to check out Wi-Fi Inspector, Net Scan, or Fing if they have an Android device. Those who use iPhones can also use Fing, Who is on my Wi-Fi, and Wi-Fi Warden to identify potential intruders. These apps' Android and iOS versions are available on the Google Play Store and the Apple App Store.
Using these methods, you can scan your Wi-Fi network to find out what devices are connected to your home network and how they got there.
How to prevent unknown devices from connecting to your network
Take a look at your network at home

Make sure that your Wi-Fi SSID is updated

Ensure that your Wi-Fi password is updated to a stronger one

and that you have enabled the device approval feature

It is recommended that you turn off WPS (Wi-Fi Protected Setup) by using your router's admin console
In the world of cyberspace, everything is open source. At the same time, it is prudent to provide internet users with information about staying safe online.
Considering this, online privacy becomes of paramount importance- to help internet users understand how information/data is collected, processed, used, or shared online. Most importantly, it helps people take the necessary precautions to ensure they remain safe when they are online.