Do you spend your leisure time on TikTok giggling at dueling challenges or YouTuber videos? There is no doubt that watching web videos or vlogs is a fun activity. Anyone can now create content thanks to platforms like TikTok, Instagram, and YouTube which make it simple to do so. What could give you an advantage over individuals that share your dream?
One thing that will give you an advantage when it comes to content creation is having the right device. Almost all of us can dance, we can show off our OOTDs, or follow other trending videos online. But a device that is capable of enhancing one's video is what will give you the advantage in this type of field. Vivo offers the brand-new vivo V27 Series, The Aura Portrait Master, for this. The vivo V27 Series is the ideal phone for producing fantastic, viral-worthy content since it has a new and improved camera with the ground-breaking Aura Portrait Algorithm.
Here are some tips on how you can use the vivo V27 series in making binge-worthy videos.
The best place to start is to identify your specialization. Some content producers enjoy making videos on their personal insights, opinions, or advice on a particular subject, whether it be offering advice on how to succeed in a college course, showing off their newest online purchases, or discussing the most recent book they read. You'll no doubt come across people who are interested in and attentive to what you have to say.
Because you can record them in your room, making videos like this is really simple. When filming inside, some content producers like to utilize a ring light to make their movies appear brighter and clearer. But even without a ring light, the vivo V27 Series' Aura Portrait Algorithm and brand-new Sony IMX766V sensor can make your movies appear naturally clear, detailed, and high-quality.
The Sony IMX766V, vivo's new ultra-large sensor, is 59 percent larger than the company's flagship standard sensors and delivers 145 percent more light intake, which makes movies look vivid and bright even when they are shot in low light. For precise and quick focusing, the new Sony IMX766V sensor also features 50 million pixels. You can rely on the vivo V27 Series camera to keep you in the spotlight if you're filming a tutorial for that brand-new popular dance.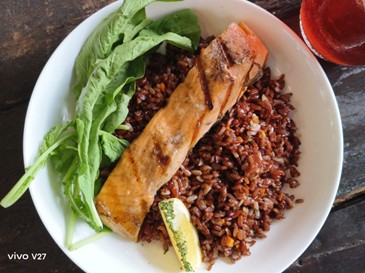 When someone dumps online, they essentially "dump" or upload the extra photos they took but do not want to post to their social media pages. You name it: a picture of the sunset, one's workstation at work, the ulam for the day, a selfie with pals, etc. However, despite its moniker, some people's dumps still look attractive and stylish.
Why not create a reel out of all of your photos and videos rather than simply save them all? Give your followers and viewers a glimpse into a day in your life or show off your favorite OOTDs from the past month. With a phone like the vivo V27 Series, whose video camera now has an EIS+OIS Dual-Ultra Stabilization function, this will only become more pleasurable. Minimizing the unsteady movements that occur during filming, produces videos that are sharper and more stable.
Do you recall the TikTok user who posts movies on their favorite and perhaps funniest school memories? Not only are those videos amusing, but we can relate to them since we've actually had similar experiences. Adding more relatable content to your films, even by making fun of your embarrassing situations, helps you establish a relationship with your viewers.
The 50MP Eye AF vlogging front camera from the vivo V27 Series boasts the greatest resolution of any front camera in this price range, allowing you to share your most fascinating stories through imaginative films. The 50MP Eye AF vlogging front camera on the vivo V27 Series allows users to capture incredibly clear details in high-definition films, although occasionally shooting from a phone's front camera does not result in the greatest quality.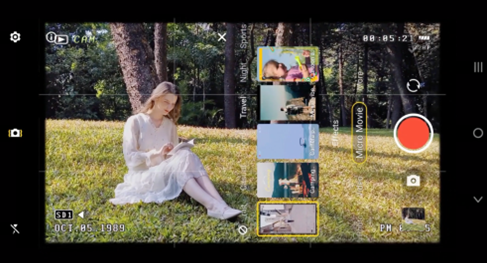 You might want to think about investigating various character POVs if you're considering playing out your ideas. But implementing that would need a lot of work and intensive editing. But this part of the process may be completed swiftly and effortlessly with vivo's unique Vlog Movie Creator. You can avoid the time-consuming shooting and editing process by using this option, which provides a one-stop solution. It comes with a selection of effects from which to choose, instant and professional-standard video enhancement options, and hassle-free clip management—all simple methods that anyone, whether you're a professional content maker or just starting out, will undoubtedly adore.
The vivo V27 Series is available in three colorways: Lavender Purple, Glory Black, and Emerald Green for the vivo V27e and V27 variants, respectively. All of these colors are guaranteed to complement and enhance your killer OOTD! With the new vivo V27 Series, The Aura Portrait Master, which is currently sold in all of vivo's authorized outlets nationwide, you may realize your ambitions of being a content creator. Also available are storefronts on TikTok, Shopee, Lazada, and the official website of Vivo.
---
Read More: